Learn how a laminotomy can reduce back pain.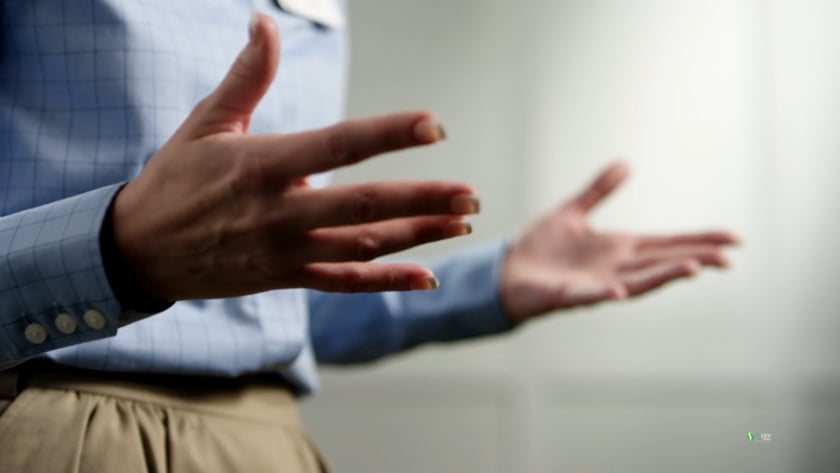 3D images simulate the procedure and elements may differ in color, texture and placement than an actual surgical procedure.
The vast majority of procedures at the BioSpine Institute are performed through a ¾" incision; however, there are a limited number of procedures that may require a slightly larger incision.
A laminotomy is a spinal decompression surgery. During surgery a small portion of the lamina – a thin bony covering that protects the spinal cord and canal – is removed. The procedure is intended to remove pressure on the nerves and spinal cord to relieve pain. This procedure is similar to a laminectomy, where a larger portion of the lamina is removed.
ACTUAL SIZE OF INCISION FOR MOST PROCEDURES!
The majority of patients will notice immediate improvement of some or all of their  symptoms while other symptoms may improve more gradually
Used To Treat These Conditions
When a disc puts pressure on a nerve causing pain, weakness or numbness.
Spine tumors can push on the nerve tissue causing a range of symptoms from minor aches and discomfort to debilitating pain.
A spinal disc that is damaged, causing back pain and other problems.
When a ruptured disc puts pressure on a nerve causing pain, weakness or numbness.
Spinal stenosis is the narrowing of the spaces in the spine, which puts pressure on the spinal cord and nerves.
Spondylosis is arthritis of the spine.
*The Laminotomy procedure is recognized by the American Medical Association.